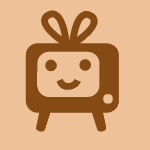 Another Tuesday, another week of shameless TV :) Yesterday me and my husband were going through our DVR to do list and realized that every single show is a reality show. Every. Single. One! What a sad, drama filled world I live in. Oh well.
Here is this weeks low down. Possible spoilers so don't read ahead if you need to catch up on Shear Genius, Date My Ex, The Mole, Brooke Knows Best, or Pam Girl on the Loose.
Shear Genius:
I love this show, love love love this show. I really want to be on it (to get my hair cut that is, not to subject some poor soul to my hairdressing skills).
Charlie is my absolute favorite, with Daniel being a close second. Nekisa sucks. Bad. She is always in the bottom of every single dang challenge and for some reason she's still there. Please oh PLEASE let this be her week to go. The short cut challenge this week was to use the most outrageous coloring scheme on your client. It looked like a rainbow mess in there! Some turned out good, some very very bad (Nekisa), but don't worry it wasn't her fault, again. Whatever chick. Charlie wins this challenge (because he rocks), Paulo and Nekisa are in the bottom two. The elimination challenge is a Charlies Angels challenge. The stylists are split into teams of two and given three clients. They have to give them each one of the angels looks updated. I have to say I wasn't really impressed with anyone. But in the end Glenn gets sent home. Should've been Nekisa.
Date My Ex:
Jo and Slade are back!! I really really cant stand Slade. He acts like he cares so much about Jo and has her best interest at heart but he's so much older than her it comes off as creepy old man stuff. Its weird. Anyway, same stuff happens, Jo goes on three dates, only gets to pick one guy yada yada yada. She winds up picking Zack, the model. She keeps gushing about how hot he is, he's sooooooooooooo good looking, all that jazz. I am SO not seeing it. Not even a little. He has got the weirdest face. And what is up with her BFF Myia? She just happens to have a best friend who is also a reality TV show host. NOT. And can someone please tell Slade to put his big girl panties back on. Him walking out of the house all hurt because Jo is flirting with the other guys, ummmm, isn't that what this show is about??? Get over yourself.
The Mole:
I don't have a ton to say about this because there was no execution and next week is the finale but I will give my prediction. I think Craig is the mole and Mark is going to win. I hope none of you bet on my predictions because I'm 0-329843297 this season. I have not guessed it right once.
Brooke Knows Best:
So Brooke is heading to Panama City Beach for spring break. Good times. But guess who tags along? That's right, daddy, the Hulkster. Bad news for Brooke. I have been to Panama City Beach. You don't bring your parents, ever. It is such an awkward episode I had a hard time watching it. He has a very unhealthy obsession with his daughter. Let it go man, let it go.....
Pam, Girl on the Loose:
Ok so I'm all for new reality shows, I always try to give them a shot. So when I saw Pamela Anderson was getting one I was excited. Well the very first line of the show says, "This is not a reality show, this is an 8 part documentary." HUH? At first I was kind of put off but after watching a few minutes I realized she can call it whatever she wants, its a reality show. Then after watching a few more minutes I hit the menu button my remote and found the button to cancel recording the series. It was AWFUL!! Not only is she a little crazy but its like watching the Blair Witch Project with implants. No joke. It was all bouncy and weird coloring and camera angles. Not worth wasting a half our over. Consider that your PSA.
Well thats it for this week. I cant wait for my fall shows to start. I miss Survivor!!! Is anyone else looking forward to some fall shows?
ps answer my poll on the side of my page! Keith and I are having a debate :)